03.17.23..Happy Saint Patrick's Day! I am no longer breeding, or buying and selling equines for profit. I am too busy being retired to change my email addresses and for that reason I continue to pay for the host and domain name for the farm.
For all the most recent photos and information, please look us up on Facebook.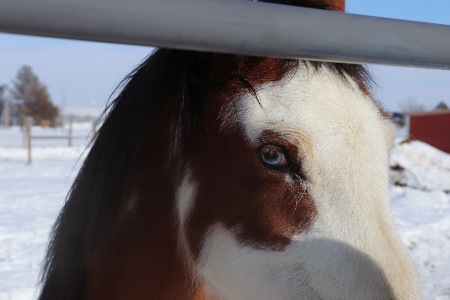 01.24.23..This is "IF Meet Virginia". She is a shining example of what I was breeding for in the 2000's. Embryo transfer available.

**********************************************************************************************************

We are no longer in the business of breeding. My love is still the sabino Arabian although it is now correctly called the dominant white gene. My beloved mare Fantasia Vu is considered the "founder" of the W-19 white spotting mutation. She passed in 2015. Her history and legacy are living on in my pasture today.

A brief history: the farm was established in 2003, the first foals arrived a few years later, in 2007. Emphasis is placed on breeding superior "western type" Arabian athletes that, more often than not, express the sabino gene.

This elusive and uncommon gene occasionally produces a purebred Arabian with "pinto" markings. Some common indicators are: apron blazes, lower lip and chin white, high white on legs, belly and body spots, and disconnected white markings. Leg markings are jagged or lacey. Glass eyes, (blue) can occur, and human eyes are common.

These Arabians attract attention everywhere they go. Purebred sabino Arabians are showing successfully in a variety of disciplines and at all levels, Local, Regional, and National. They show up in multiple bloodlines, notably Xenophonn, Khemosabi++++, and Crabbet.

The farm is located in Watkins, Colorado.