10.15.11...Gracefully retired...Marla is a stunning mare with fantastic movement. She's aged almost 24. I'd love to try an embryo transfer, I'd love to show her at halter. I love watching her run with her herd, gracing my front field.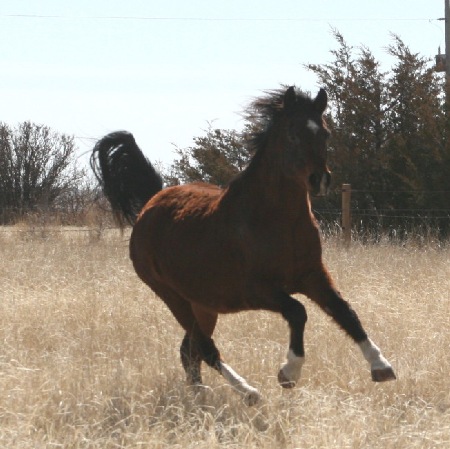 03.12.11 - Still in winter coat

XXXXXXXXXXXXXXXXXXXXXXXXXXXXXXXXXXXXXXXXXXXXXXXXXXXXXXXXXXXXXXXXXXXXXXXXXXXX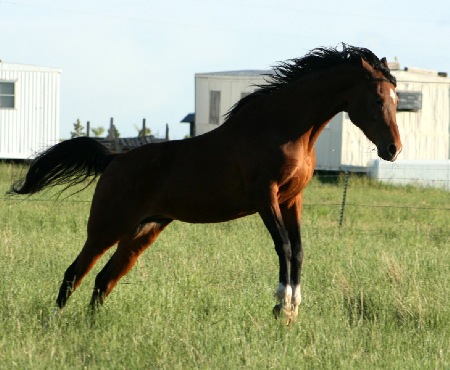 06.14.09 Not acting her age...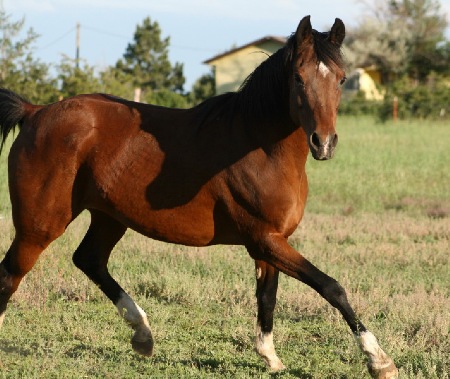 06.14.09

Bey Oro...AHR# 206499 x CA Raffons Dawn...AHR# 173278 Marla is an extremely beautiful and beautifully bred mare. She could still be a National Champion at age 22. This gorgeous mare has strikingly correct conformation. Everything you could ask for in an Arabian, beautiful head with a huge and gentle eye, a fine throatlatch and long neck, sloping shoulders with a deep chest, a level topline, high tail carriage, straight legs and solid feet. 15.2 hh. Outstanding movement as well. She is a daughter of Bey Oro, a Bey Shah+ son, out of the classic Crabbett/Raffon++ daughter, CA Raffons Dawn. Marla was a Class A Halter Champion as a 3 year old. Marla is a good candidate for embryo transfer, but other than that is not a breeding prospect. She is selling as a beautiful pasture ornament and companion. Once we get through this particularly cold and wet spring, we'll put a saddle on her and find out what she knows. She would make a beautiful riding horse.

Please call or email for more details. info@illusionsfarm.com or phone 303.344.3940.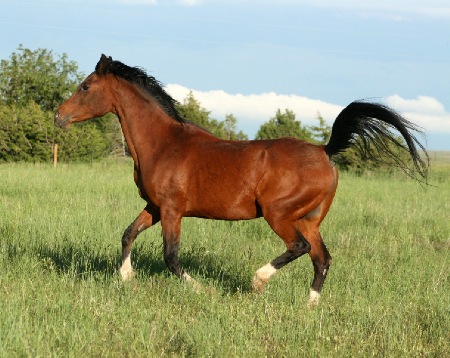 06.14.09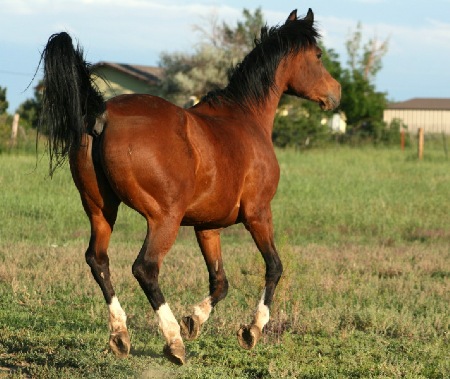 06.14.09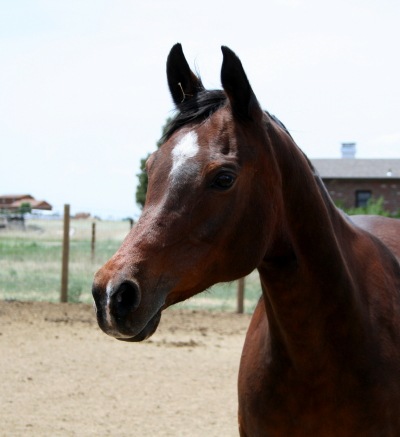 06.01.08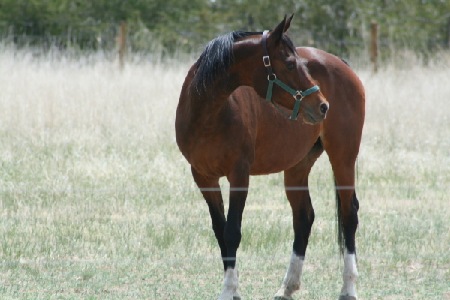 06.01.08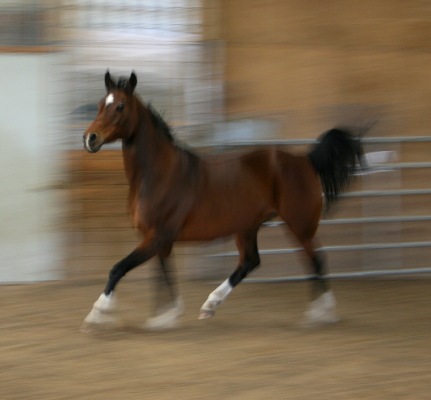 05.25.08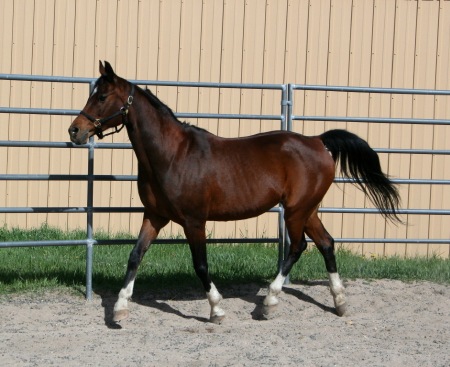 05.25.08